"Woah these South American men are game!" I thought as a handsome stranger waltzed up to me and gave me flowers. It wasn't 'impulse', I hadn't used deodorant in weeks, it was hardly my glamorous composure; I was busy hauling my trantruming one year old son up of the cobbles, and this guy was 'game' as I was standing next to the only other gringo in town – my husband.
.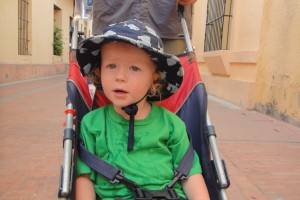 What was going on?
With Dashkin  squarely on my hip (and placated with an apple ) I took stock of the situation. We are on the steps of Catedral de Santa Marta,  in Colombia the first stop on our nine month voyage from Aruba to Brisbane. Mass has just finished and the good people of Santa Marta are streaming out into the adjacent square. The men,  are dressed in light weight suits, the children, swamped in satin ruffles and the women, glorious in their Sunday best.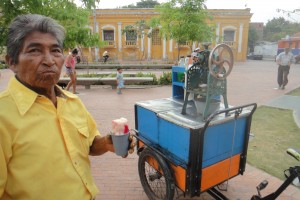 Hawkers began pimping single cigarettes, sticks of chewing gum and thimbles of  'tinto'(a sweet black coffee) but the guy getting all the action, was the very same man who had given me flowers. The insistent throng were clambering over each other to purchase….. single red roses wrapped in polka dot plastic!!
Maybe it's a tradition to give cheap flowers to ladies after church?  Why did I get one, I didn't go to church? Maybe he felt sorry for me and was just trying to be kind? I thought to myself as I sniffed at the odourless rose.
A second look and I realised that the line was entirely made up of men and children.
Hanging back expectantly, were the women.
Dash started squirming and demanded to be put down. I obliged and holding his hand he leads us over to the ladies.
"Hola" I say conscious of my sea-stained shorts and tatty t shirt.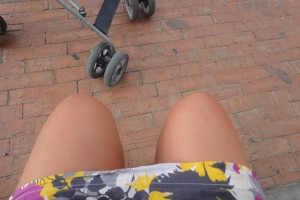 "Hola Feliz Día de la Madre" a wonderfully wrinkled old woman rasps at me as she gestured towards Dash and gave me a knowing smile.
Feliz Día de la Madre. I rolled these words around in my mind, quietly cursing that my Spanish is so bad and trying to pick out the bits I recognised. Was she sympathising with me about having a scratchy toddler to deal with?  'Dia'  that means day doesn't it? Or does it mean God? Is she asking me about God or God's Day or The Day?
Dash meanwhile, has decided she is defiantly someone he needed to introduce himself too. Ross (my husband) is engaged in stilted conversation with one of the hawkers and is guarding the pushchair while I try to make sense of the greeting. Tick…. Tick…. It has got to that time in the conversation where I really need to say something back. I opt for my standard "Si".
"Feliz Día de la Madre" she repeats.
This time I sound the words out and say it back to her.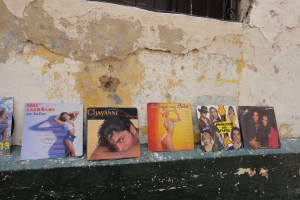 Her eyes twinkle and she looks over the head of my hot, white little son who is  now sitting  snuggled up on her knee and said 'Gracis". We smile. I suddenly feel homesick for my grandmother and mother. Dash leaps off and tears across the square. Ross and I hastily say our goodbyes and take off after him.
Later that day and back on the boat I get out my Spanish phrase book and  I flick through the pages ( I get sidetracked by Spanish pick up lines,)  then finally I find it…
'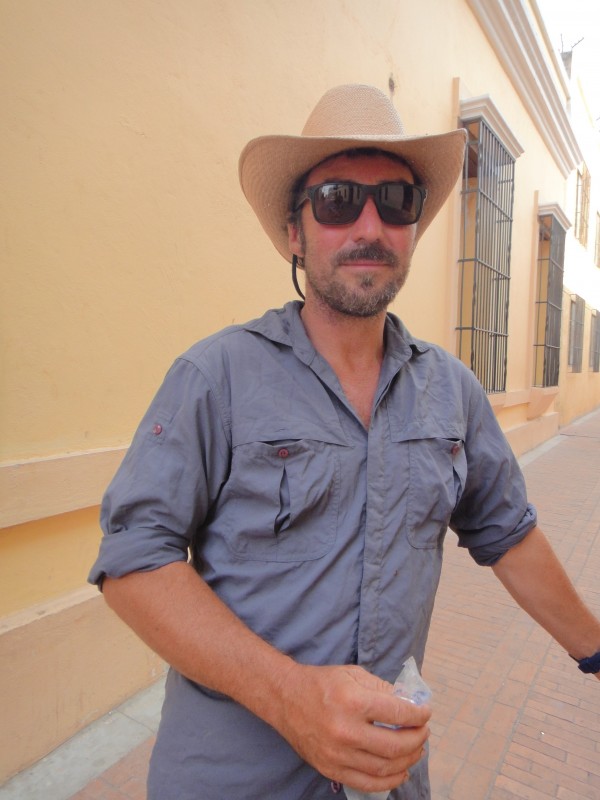 Feliz Día de la Madre-  Happy Mother's Day.'
Tags:
Church
,
Colombia
,
funny
,
Mothers Day